Amithias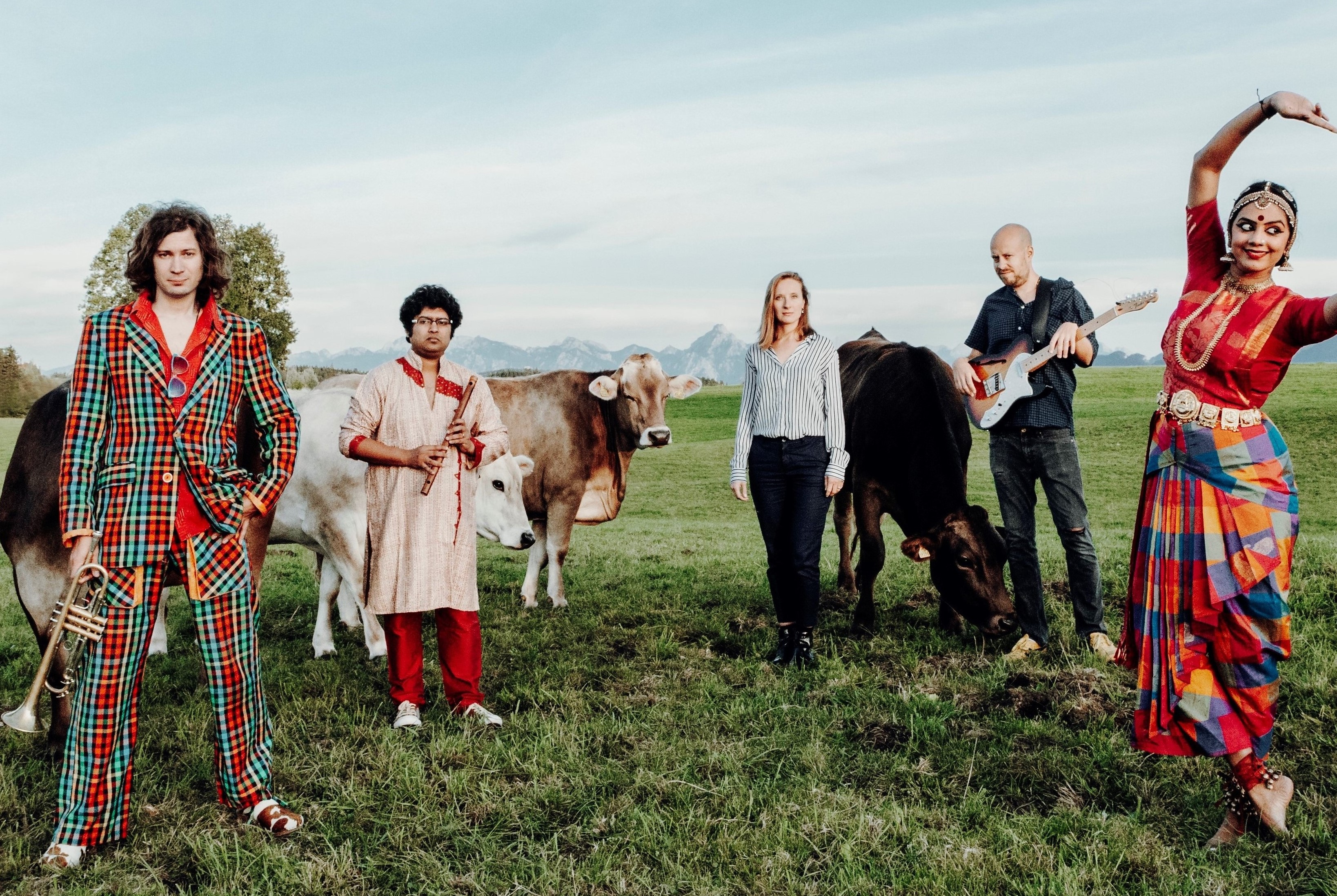 Wia dr Matthias z Köln studiert hot, do hot a dean berühmte Saxophoniste Charlie Mariano kennegleant und glei mit eam zemetgschaffet. ...
... Off dös no hot a an g'hörige Gluschte off dia Indische Musig kriat. Seitdeam hot a öfter scho in Bangalore z' Indien umanandgstrialet, a tiafe Freindschaft mit Amith Nadig vo dett hotta ahebe, dea isch a ubandiga Flötist. Dea broglet koi bizzle, abr spiele ka na wia dr Teifl odr no bessr. Und dös of ar oifache Bambusflöte, köi bizzle breichele und scho gar it aufhausig. In dear Band isch o no oina os Kolumbien, oina os Westfalen und oft kut o no Niveditha, a indische Tänzerin mit. Dia kennet Samba, Blues und Mambo, neabanand, ibranand und doch ischs koi Duranand, o gjodlet wird o no do, off indisch.
---
"From Bavarian and Swiss Alps to how a morning in Bangalore sounds and feels like, the music of Amithias Project is varied and culturally diverse." Indien Garima Arora/Deccan Herald
---
Sabash -> Artikel
The New Indian Epress -> Artikel
DT Next -> Artikel
The Hindu -> Artikel
---
Musigar:
Matthias Schriefl (Blech, voc), Nivedita Sharma (tanz, voc), Amith Nadig (fl, voc), Alex Morsey (b, tuba, voc), Rodrigo Villalon (dr, perc)
---
Gäste: Bodek Janke - drums, percussion, Tamara Lukasheva - vocals, Muthu Kumar - Percussions, Aman Mahajan - Keys,
Sunaad Anoor - Khanjira, Vinod Shyam Anoor - Mridangam a.o.
---
Live-Videos: